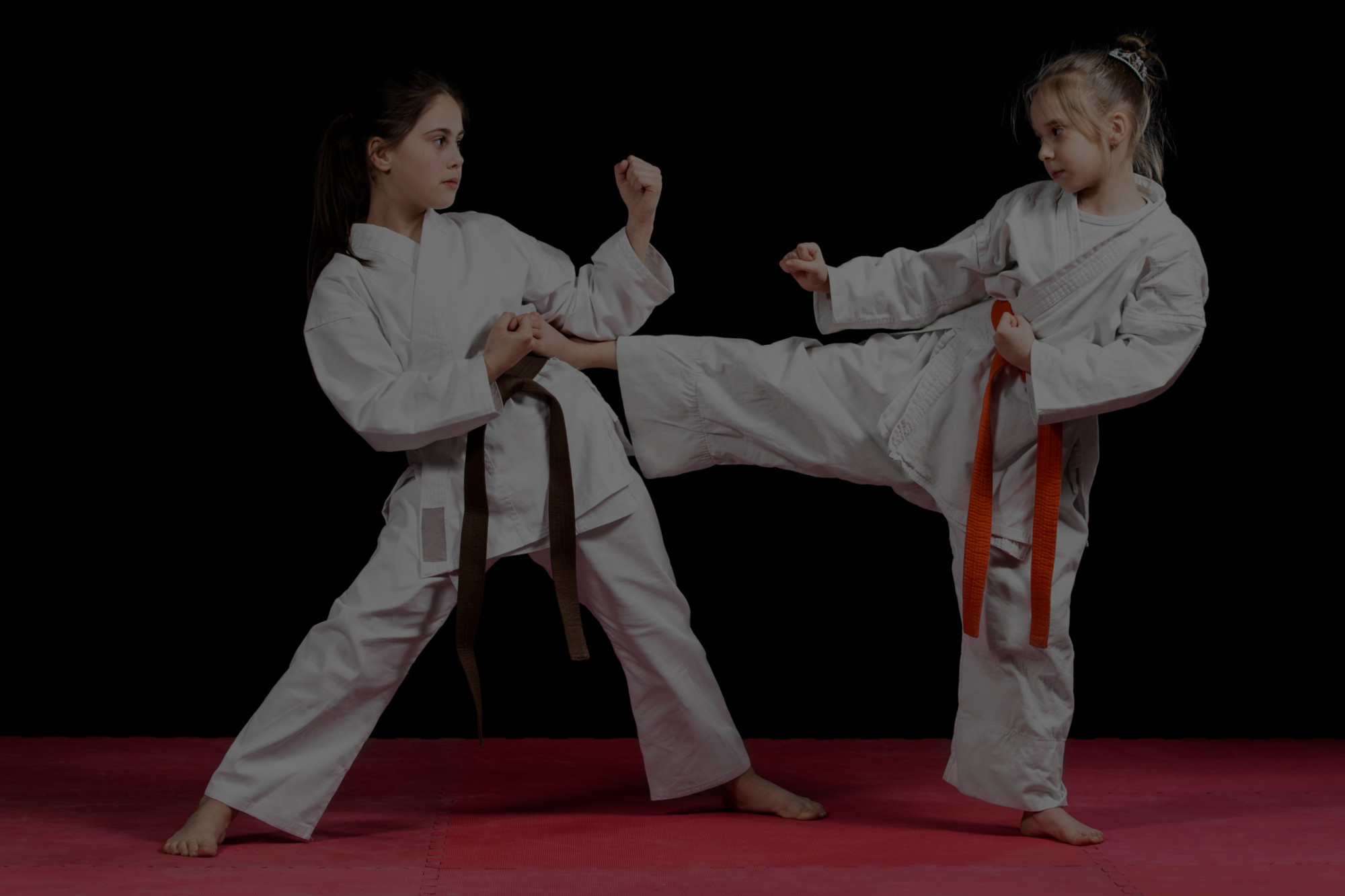 Two girls in kimono are training paired exercises karate
MARTIAL ARTS FOR A CONFIDENT KID!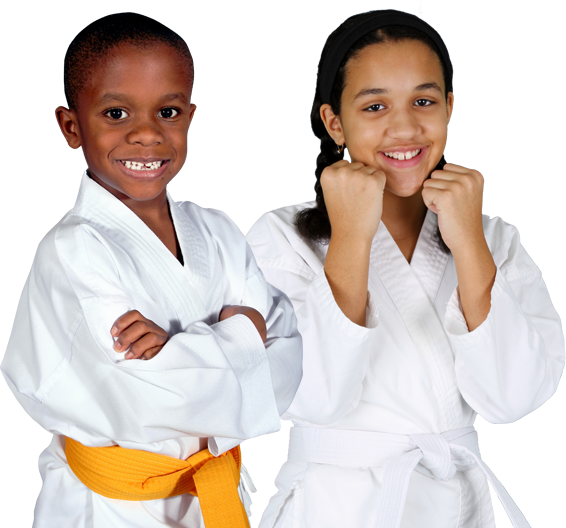 A great activity for kids of all ages!
Would you like to ensure that your child will grow up to be confident, fit and capable of handling themselves regardless of the obstacles they will face? Our classes are jam-packed with fun, fitness and exciting martial arts exercises that kids love! You'll love our classes too because they'll bring out the inner champion in your child!
When your child participates in classes, our talented black belt instructors will give your child an incredible workout while instillling important leadership and character building skills. At the same time, your child will develop rock solid self-defense skills to keep them safe.
Today there are dozens of options for fun kid's activities, but none can give your child the benefits they'll get from taking martial arts classes! From giving kids a lifelong appreciation for fitness and engaging them with other kids their age in a fun and safe setting to teaching kids self-defense and building their self-confidence, our martial arts classes are simply one of the best gifts you can give your child!
Time and time again, parents tell us about the positive changes they see in their kids.
A great workout that kids love
Healthy activities that stimulate muscle growth and promote flexibility
Improved coordination
Unbreakable focus and concentration that leads to better grades
A proven system to boost your child's self-esteem
Critical life lessons to cope with peer pressure and bullying
Leadership skills that separate your kids from the pack
An appreciation for goal setting and plenty of positive reinforcement to develop a non-quitting spirit
We teach kids through the "I CAN" program to help them learn the ABCs of what it takes to become a champion in life… Attitude, Behavior, Character!
THE COOLEST BIRTHDAY PARTIES IN SOUTH WINDSOR!
Your child will enjoy 1 1/2 hours of the coolest birthday party ever! Your child and his or her guests will enjoy…
a full martial arts lesson- at the end all of the kids will have the opportunity to perform what they learned for their parents. Be sure to bring your phones to capture the performance on video so your child can watch it later and share it with their friends and family!
the opportunity to cut their birthday cake with a Samurai sword! Your child will be smiling from ear to ear when you capture this moment on your phone
Pizza, pizza, pizza! Everyone loves pizza. Bottled water will also be supplied.
Plates, napkins and utensils are included.
Cost- Our Black Belt Kid's Birthday Party is only $275 for up to 15 of your child's buddies.